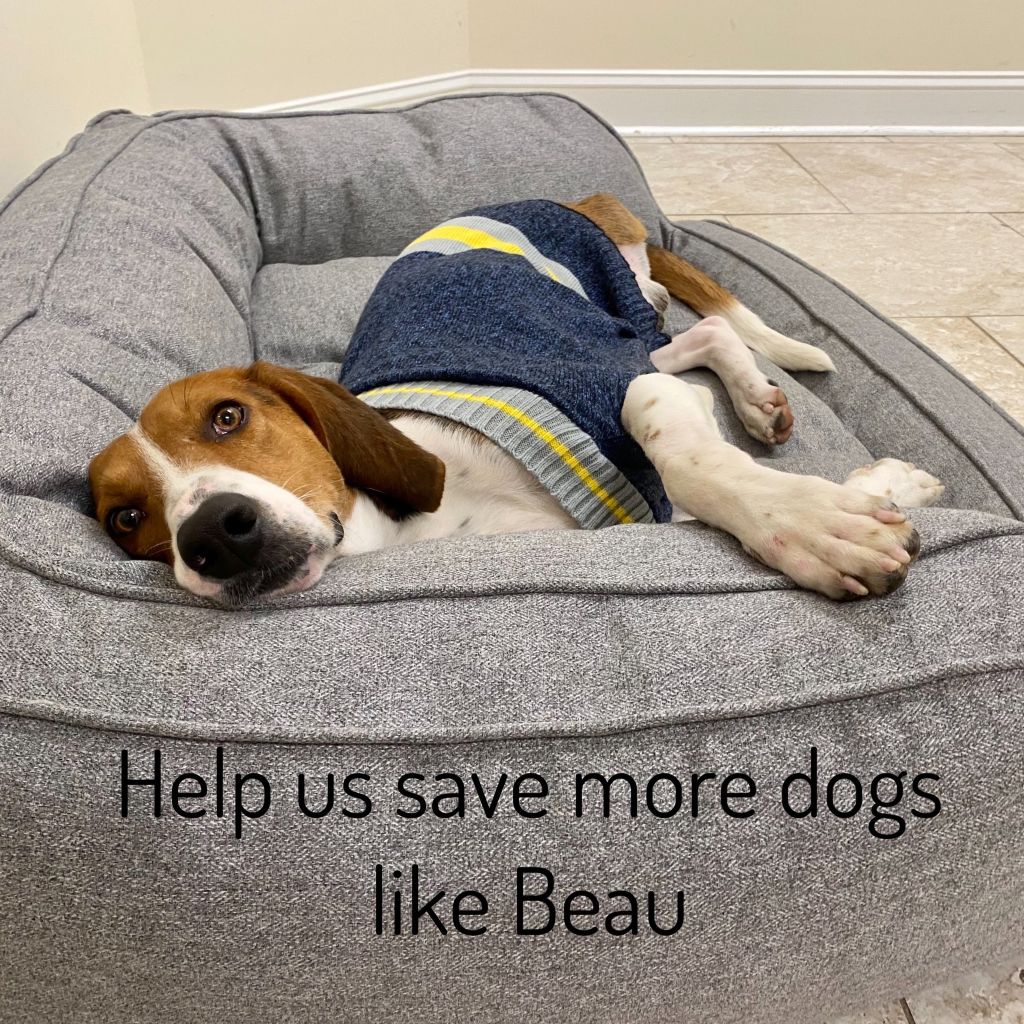 I'm Beau, a four-year-old pup who's bad luck has finally ended!  Paws Place was called and notified that I was in dire need of assistance. I was found with significant trauma to my back leg, most likely the result of being hit by a car.  My limb couldn't be salvaged; however, amputation saved my life. I am what they now call a "tripawd." Don't worry- it hasn't slowed me down one bit. Now that I'm safe and no longer in pain, I'm learning about all of the wonderful things life has to offer. And now that I'm feeling better, my true personality is coming out. I'm so affectionate and happy-go-lucky. I love the humans and dogs I've met, and you'd never know what I've been through judging by my sweet, trusting demeanor. I'm going to make some lucky human so happy! 
How awesome is it that donors like you allow us to save the lives of dogs like Beau who would never get a second chance otherwise?! We estimate Beau's expenses will total over $5000. You see, now that he has recovered from his orthopedic surgery, we have to rid him of his heartworms- a treatable but potentially deadly infection. After treatment, Beau will be able to run and play like every dog should. 
Rehabilitating dogs is so rewarding, though it is costly. Our average veterinary expenses (not including specialty surgeries like Beau's) cost us approximately $7,000 a month. As an organization that is completely donation-dependent, we rely on generous donors like you to help us carry on with our mission of saving lives…. one at a time. 
We would be so grateful if you would donate here on Facebook: https://www.facebook.com/pawsplace/ where your donation will be matched. We would also be so grateful for any donations through our website.